My name is Nicki and I began teaching in Eltham in 1992. I have spent time in retail in the family business and out on my own. My children and I lived in Perth for seven years and then joined the local community here in Sorrento. On my return to Melbourne, I taught in Long Day Care and was thrilled to join the team at Sorrento Preschool in 2013. It was an honour and a privilege to take on the role of Director in 2017 and we are lucky to have a passionate and dedicated team of educators here at Sorrento.
I have worked with pre-schoolers for as long as I can remember and believe they are the most precious and amazing years, it is truly wonderful to be but a small part in their learning journey.
I value the warm and collaborative relationships that develop with children and their families and strive to offer an always-welcoming environment.
I believe in the importance of the children developing independence, resilience and self worth.
I believe in fostering the children's curiosity about their natural environment with abundant exploration of the outdoors.
When I'm not at kinder, I am mostly busy at home with my 4 teenagers!

My name is Catherine and I have been working in the Early Childhood sector for over 25 years.
I first studied my Certificate of Social Science – Mothercraft Nursing in 1985. I then worked with children aged 0-6 years in various early childhood settings. In 1994 I moved to Queensland and began to study my Bachelor of Early Childhood at the Queensland University, whilst working in early childhood. Upon completion, I worked as the Director of the Campus Kindergarten at QUT for the next 6 years.
I was married in 1990 and started a family IN 1994, having 3 children. I was missing my very large family in Melbourne so we moved back home. Over the next few years I worked with the Department of Human Services and Monash City Council in the Early Childhood Sector.
I have worked at Sorrento Preschool for the past 5 years. I thoroughly enjoy my role as Early Childhood Educator and work with a wonderful team of people.
Children bring great joy to me. Teaching, and being part of each child's growth and development in the early years is very rewarding. Through positive role modelling, gentle guidance and encouragement, my aim is to maximize each individual child's learning.
I believe in giving children plenty of opportunities to learn and grow through a play-based program, within a safe and secure learning environment, where children can explore, investigate, imagine, create and become strong in their social, emotional and spiritual wellbeing.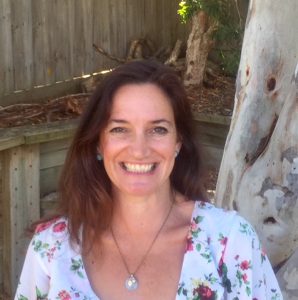 Shaney – 4YO Blue Wombats Teacher
My name is Shaney and I've been teaching in Early Childhood since 1994 in inner city and regional preschools. It's exciting for me to be part of the amazing team at Sorrento preschool.
I'm a mother to three active growing teenage boys so life at home is pretty busy. 
I have a passion for Education especially in Early Childhood and truly believe that learning is for life. I value creativity in children's play and strive to provide nurturing and inviting environments that encourage imaginative and inventive thinkers. 
Children's play is a source of wonderful possibilities that can lead to fascinating discoveries for young children. My role as a teacher is to be curious, attentive and to listen to the children during/alongside their play. These elements are important to me so that I can become more in tune with the children, guiding them to reach their full potential.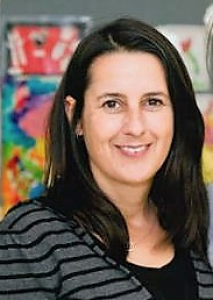 Suzie – 3YO Yellow Koalas & Purple   Platypuses Teacher
My name is Suzie and I am the teacher for Yellow and Purple group. I have a Diploma in Early Childhood and Care and I am currently studying at Deakin University for my Bachelor of Early Childhood Education. I have been at Sorrento Pre School since 2013.
I value the importance of building warm and trusting relationships with children and their families. The nurturing and caring relationships are particularly important for three year olds and I believe once this is established they develop confidence to explore their environment.
I am passionate about play-based learning and creating an environment where children can explore, discover and create. I value the importance of children expressing their ideas through art and aim to provide many opportunities for creative and messy play. I believe kindergarten is an important time for children to play, explore and have fun whilst developing confidence, resilience and independence.
I enjoy spending my time with my three children, family and friends.